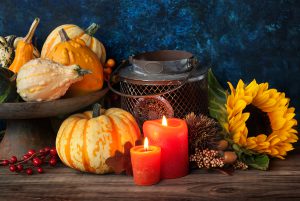 Fall is a great time to have a home on the market. This is the perfect time for people to be driving around in neighborhoods where they might want to live! Between trick-or-treating, new school drop-off routes, and fall neighborhood events, you're sure to have plenty of potential buyers wandering around your market all season long. Make sure your real estate yard signs are in good condition, and stock up on stock riders so you can send the right message.
Autumn open houses might be slightly less crowded than their summer counterparts, but regardless of a potentially lower turnout, September, October, and November are still great times to hold open houses. They tend to face less competition from other houses coming on to the market – but what's much more important is their increased visibility.
Remember, first impressions make a difference! Remind sellers to pay attention to the curb appeal of their home, especially if they have a lot of trees dropping leaves on the lawn. If you're planning an open house, why not get creative? Tie orange and black balloons to your open house sign or mailbox, decorate with some fall harvest décor, and place pumpkin spice candles strategically throughout the house.
Of course, if you want to take advantage of potential buyers, you need to have an avenue for them to learn about the area, and about the homes you have on the market. This is why being a local expert can be so important for your sales – when a new prospect reaches out to you because he or she saw your real estate yard sign in a desirable area while they were trick-or-treating, they need to be able to get in touch with you easily.