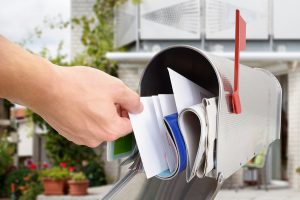 Here on the BestPrintBuy blog, we talk all the time about what to do with your mailing list – how often to send out a real estate postcard campaign, what kinds of marketing messages to send to your list, how to segment your list to get the best results… etc.
But we haven't written lately about how to build that list. Now, before we get into it, a word about purchased lists: there is absolutely nothing wrong with buying a list or using a geographic list like EDDM postcard mailing!
Purchased lists and self-assembled lists are both useful in the right context, and both have their pros and cons. Purchased lists obviously require significantly less time to acquire, and are easier to get in a large quantity. Self-assembled lists are generally better quality, and cost nothing or next-to-nothing to assemble.
Most real estate professionals will use a combination of both in their career, often at the same time and for different reasons. Purchased and EDDM lists are best for more general farming postcards, and self-assembled lists are best for more targeted messages and referral postcards.
That being said, here are five great ways to start building your mailing list:
Previous clients – This one's a no-brainer. Your previous clients (and highly-qualified prospects) are people who've shown that they are very interested in doing business with you. You should be keeping in touch with them regularly; they are almost certainly your best source for referrals and repeat business.
Survey on social media or your website – People love to feel like their opinions are being heard. A brief, five- or ten-question survey is a great way to get data about the local market, and can help pull in some interested leads, as well.
Open houses – Every open house attracts its share of tire-kickers and people who are already working with another agent, but when it comes to real estate, situations change. Last spring's looky-loo can easily turn into this spring's committed buyer, but if they haven't heard from you since then, some other agent will be the one to make the sale.
Newsletter pop-up or opt-in on your website – A monthly email newsletter is a low-cost way to stay in touch with contacts. You might not get a ton of sign-ups through your website (at least not without combining this with tip #2 or #5), but you always want people to be able to easily find a way to sign up.
Free report or small contest – Free is everybody's favorite word. Offer a free report on the local market (or tips for first-time home buyers, tips for selling a house, etc.) in exchange for peoples' contact information. Alternatively, you could run a small contest, with a gift certificate to a local restaurant or grocery store as the prize.
Whenever possible, try to keep track of people's mailing addresses as well as their email addresses. That lets you vary your marketing contact approaches, and also gives you an alternate way to get in touch with someone if they move or change email addresses.