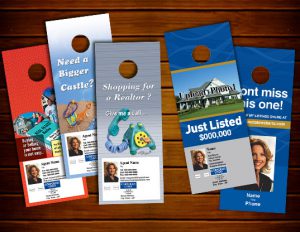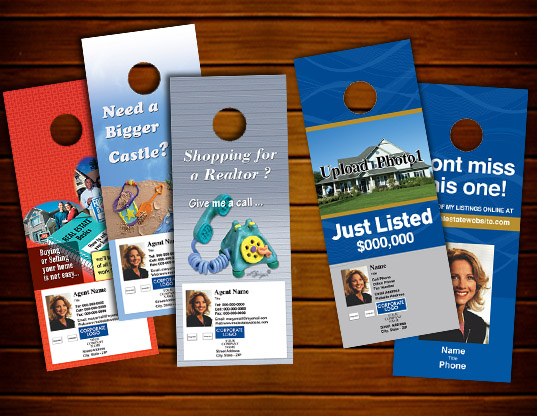 When it comes to marketing, everyone has a preferred approach. Some people think cold calls are the way to go, others are all about networking, and still others believe that direct mail is the best way to get results.
While we all have strategies that we rely on more than others, there are significant drawbacks to relying on a single real estate marketing strategy to bring in all your business:
Coldwell Banker postcard campaigns can be incredibly effective because of their consistency, but if you only ever do postcards it becomes easier for a prospect to ignore your message without ever thinking of you as a real person.
Networking is an excellent way to build a real connection, but busy schedules can make it hard to see someone consistently enough to build it.
Coldwell Banker door hanger campaigns can be incredibly effective because of their immediacy and opportunity for getting some face-to-face time, but they are time-consuming to do well.
For the most successful overall real estate marketing strategy, you'll want to vary your approach. Aim for a mix of different types of connection with your prospects over the course of the year. That mix can include email newsletters, farming postcards, phone calls, comments or links via social media, promotional items, and ideally a personal connection like a handwritten greeting card, phone call, or face-to-face meeting.
If you do some looking around, you'll find a lot of different opinions on how often real estate agents should follow up with their leads. Some people say seven times, or twelve, or twenty, and some people say that you should never really give up on a lead. Given the long lead times of the real estate world, more is generally better when it comes to following up. Fortunately, there are tons of great ways to get in contact with leads and potential clients these days:
A targeted real estate postcard mailing can be set up ahead of time to go out automatically to your chosen mailing list each quarter (or on whatever time frame you choose)
Monthly email newsletters with a carefully crafted call to action can help you make a regular connection with prospects
Attention-grabbing Coldwell Banker promotional products like baseball schedule magnets, screwdrivers, and can coolers can make a big splash with prospects
Social media allows you to stay connected with important leads on a small, ongoing basis, helping them gain familiarity and trust with you
The best part about varying your marketing mix is that it helps keep things interesting for you, and lets you use your time wisely. More networking meetings when your schedule is slower, in combination with pre-planned postcard campaigns for when things get crazy, makes for a smoother schedule and more consistent interaction with your prospects all year long.