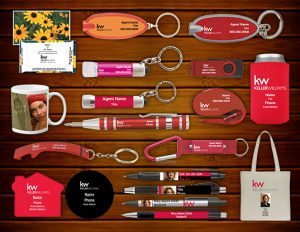 Think fast: What were the last five TV commercials you saw? Who were they for, and what were they promoting? Chances are, you can't remember all five. In fact, you may not be able to recall the details of any of them.
Much of the advertising we see is ephemeral: here for a moment, then gone forever. Whether it's a 30-second TV spot you forget about when the episode is over or an email blast that's lucky to get skimmed before the recipient hits the delete key, most marketing message are incredibly short-lived. That doesn't make them totally ineffective, of course – commercials and advertising emails are popular with marketing departments for a reason.
But when you're trying to build a local business, it pays to mix up your strategy a bit. For one thing, you're unlikely to have the budget for consistent TV commercials. For another, you don't want to focus all of your effort on marketing materials that don't stick around, particularly in a business like real estate with very long lead times for people to convert from leads to prospects to clients. And while sending out timely messages to a curated email marketing list or through a Keller Williams postcard campaign can be the core of your strategy, it helps to supplement with products you know clients are likely to hold onto for a while:
Of course, this list is far from exhaustive. But hopefully it's a good start to get you thinking about the best way to mix up your marketing strategy, and mix in some real estate promotional items that will stick around.