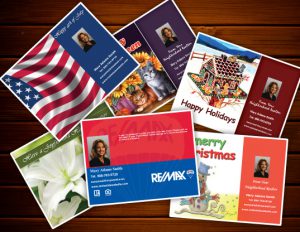 Summer can be a great time to be a real estate agent. In addition to the beautiful weather, there's often a sense of things just ticking along: well-attended open houses, prospective buyers who are hoping to get into a new place before fall, and plenty of leads to follow up on.
But no matter how busy you are at the moment, it never hurts to plan ahead. Whether you anticipate market activity slowing down and want to insulate your business with tons of leads, or expect that you'll be so busy in the coming months that you'll barely have time to market yourself, it's a good idea to take advantage of any opportunities that present themselves. Here are a couple of easy ways to market your real estate business this June:
Whatever you decide to do to maximize your summer real estate marketing, don't go it alone! BestPrintBuy is here for you with great products, amazing prices, and expert advice. And if you'd like to get some great deals as well, don't forget to sign up for our free monthly newsletter, with great member-exclusive deals all year long.