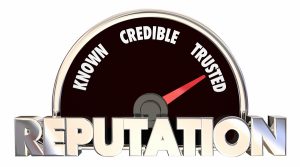 When it comes to marketing your real estate business, there are many ways to get the word out. You can send an EDDM real estate postcard campaign to ensure you reach a broad cross-section of the market. You can attend professional networking events in order to develop strong referral partnerships. You can put a custom-branded real estate car magnet on the side of your vehicle so that you're marketing your business everywhere you go.
But when it comes to making a difference in your business – not just in the listings you get or the sales you close, but in the leads you convert – the message is more important than the medium. And the message you want to be sending is, "This is a big deal, but you can trust me."
It's understandable that prospects are often wary when it comes to hiring a real estate agent. Whether they are buying or selling a home, they're likely embarking on one of the biggest transactions they'll make in a given year (or even lifetime!). It makes a lot of sense for them to be skeptical, and to want to find someone that they can trust with a financial event of that magnitude.
Of course, it doesn't help that many clients lack a clear picture of what it is that real estate agents actually do for them. If you knew someone was taking a significant percentage of your money from a given transaction – but weren't sure what you were getting in return – wouldn't you be skeptical, too?
So when it comes to pursuing new leads, and developing them into prospects and clients, the key is twofold: trust and transparency. There are many different ways to approach these, and it will be most effective for your business when you can use several methods in conjunction with one another. If you're a member of a well-known real estate company or brokerage, that can help: just by handing over your Keller Williams business card, you're backing up your impression with the might of a large and reliable company.
Your individual marketing campaigns can also help you enhance your image as a trustworthy and reliable professional. Don't just send out a real estate postcard campaign that tells potential clients that you're "available" to help with their real estate needs; craft a message that lets them know you understand their needs.
Whenever possible, start an interaction with a new prospect by giving information (thus demonstrating your value and instilling a sense of reciprocity). Market activity postcards are a great fit for this: they make it clear that you know what's going on in the local real estate market, and offer your prospect information right from the start.