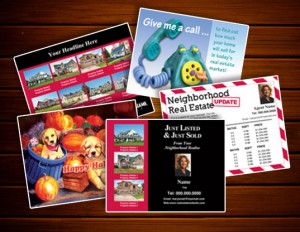 By using real estate postcards as marketing tools, realtors can get real responses from a strategically selected marketing list. In fact, these postcards produce even better results today with the internet being used as a major platform for marketing. Postcards can drive prospects to your website or social media accounts where they can understand your value proposition even better.
Real estate marketing postcards have proven their worth. Fortunately, professional-looking cards can now be custom-designed to produce even better results and make use of the latest trends.
Real estate agents today get better results than they did previously. There are a all kinds of customization options that allow real estate agents to use postcards to generate website traffic and sales leads. Businesses can have their website and social media accounts printed on the postcards along with the usual contact details for more conversion options.
Real estate marketing tools do not need to be bulky. large or content heavy in order to be effective. Regularly sized postcards with the right graphic and call-to-action can do wonders marketing real estate properties. What is important is designing the postcards to look enticing to a prospect so that they are remembered when they decide to deal in real estate.
To find out more about real estate marketing postcards, contact Best Print Buy.