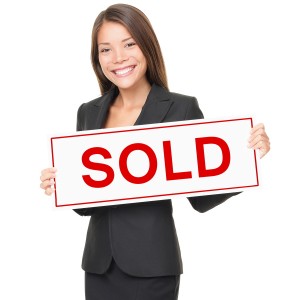 It's Friday night, and you're trying to decide between two new restaurants that have opened near you. One is Barcelona, a tapas restaurant that attempts to recreate an authentic tapas bar experience with cozy décor and lots of small plates on the menu. The other option is The Eatery, whose tagline says "If you would like to eat food, we have it here."
For most people, the choice is clear: specificity sells. It's the details that draw diners in; they can already imagine themselves sitting in a booth and tasting the food. It's a simple idea, but one that's often overlooked when real estate agents are preparing their marketing materials. Far too often, agents use, "Give me a call if you're looking to buy or sell," as the beginning and end of their real estate marketing pitch.
Use the example of the tapas restaurant, and focus on what you do exceptionally well for your clients. Do you love helping young couples find the perfect starter home? Are you great at selling houses fast for military families that have to move on a tight schedule? Instead of trying to say it all with a simple postcard, create a series of messages that focus on different parts of your client base. Or branch out into other marketing materials like real estate door hangers, sports schedules, and flyers to make sure you're getting the right message to the right people. You may be surprised to find out how much your response rate changes when you focus on showing people messages they care about.
Getting specific can seem limiting – like it's shutting out part of your market. But if every piece you send out is so broad that it could appeal to everyone, then it won't ever appeal to anyone in particular. Only when your real estate marketing gets truly targeted will you draw in customers who can't wait to do business with you.