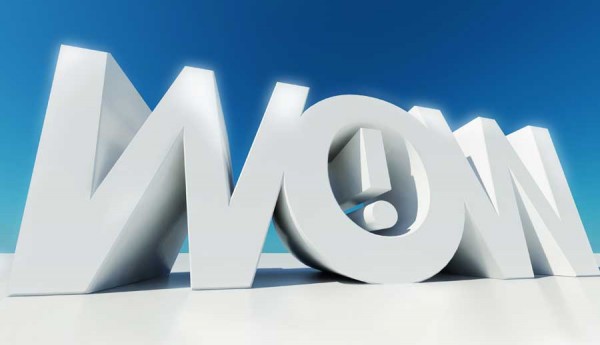 When you are helping a client sell their home or buy a new home, one of the best things you can do to insure good referrals and return clients is to go above and beyond.
Yes, we know you are busy, we know that you have more than enough to do already, so let us help you come up with a few ways to help your clients, while boosting their estimation of you from "good" to "GREAT!"
Determine Their Needs
This is more than helping them find the best house for their lifestyle in their price range, it is beyond helping them sell their existing house at or above current market norms… this is what you do to produce the "wow!" factor. That requires you to determine what is most important to your client and make it happen. To do that, you must pay attention and be ready to help them with decidedly NON-real estate hurdles. For example:
What They Need: Information on schools in their new district.
Background: Your clients are a busy twp-career couple struggling to manage a major life move. They are concerned about their children, the quality of education afforded by the houses in a certain neighborhood and may even want to alter where they are looking to buy if the schools are dramatically different.
What You Do: Do a little Internet searching (or pull the information from your "resources" on your own laptop) and email it to them. Giving them options and links to the individual school pages for additional information will cut the demands on their already busy schedule.
If you go a step further and recommend that they look in certain neighborhoods, based on the information you already have about their price range and the resources you are sending them on the quality of schools, they will listen and appreciate you. They will also spread the word about you and your services and help you to grow your business.
What They Need: The sellers are hesitant to move upon closing.
Background: Your client has their lives hinging on being able to move in two days after closing. They have jobs that start the following day and can't tolerate any delays. The contract states that sellers will surrender the home upon signing the closing papers.
At the last minute, once the closing is complete, the sellers say that their own house has been delayed and that they didn't understand that they had to move out that same day and they have no place to go, no mover scheduled, and they will need to remain in the house until their new house is complete. They offer to pay a hefty rent to remain in place. Your client (the new buyer) can't wait for the sellers to decide to leave, they need possession right away.
What You Do: Draw on your own resources to find a mover able to do a same-day move, locate a storage unit that is  available to handle the contents of the house, and inquire on the availability of an extended stay hotel in the area of the seller's new home. Sure, you aren't the seller's agent… but by removing all the seller's objections, you can get he house cleared in time for the buyer's to move in on schedule and meet their needs. Suddenly you are a savior and the appreciation of your client (not to mention the word of mouth marketing and referrals you get) will more than pay for your efforts.
We know you go above and beyond for your clients, just like we go above and beyond for ours. If you need help leveraging print marketing to help build your business, BestPrintBuy.com is always available to help you build your brand and expand.