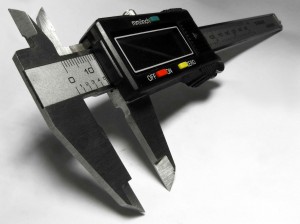 Want to know how thick your business cards, postcards, door hangers, magnets or calendars are going to be?
BestPrintBuy.com's cardstock and magnets are measured in points. We do this to avoid any confusion between paper weights and cardstock weights. Since the base ream size is smaller for cardstock than for paper and the weight measurement is made by weighing the ream; thinner paper sheets may have the same weight listed as much thicker cardstock.
To make it easier to evaluate the thickness of cardstock, you need only remember that each point is = .001 inches. With this in mind, for cardstock:
12 pt = .012 in thick
14 pt = .014 in thick
16 pt = .016 in thick
If you look at our product showcase category you will see different cardstock and magnet products are listed at different point sizes.
Our paper stock, however is listed at the base ream weight since this is familiar description for most of our printing clients. Coatings and individual paper formulations will impact the density of cardstock and may also thicken the final product.
Cardstock can be uncoated, coated on one side, or coated on both sides with a shiny or a matte finish. Some printers offer coatings with UV protection.
Now that you know how to measure the cardstock you need, visit BestPrintBuy.com to select the item best suited for your next marketing project! Call us at 1-866-763-8720 if you have any questions, or need any assistance.