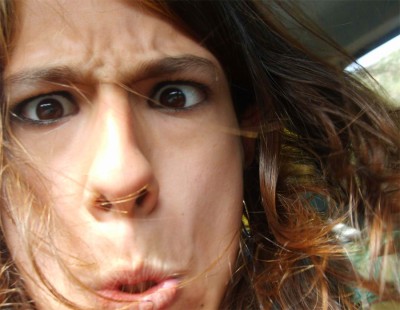 For the client, the process of buying or selling a house—even if it's their dream house—is never easy. From pre-qualifying for a loan to titles, insurance, home inspection and closing, it is a stressful time for just about everybody.
A Challenging Time
It's easy for some clients to become worried and anxious, not to mention developing buyer's remorse. Whether you are working with a first-time homebuyer or a client who buys and sells every season, real estate transactions can be difficult. Investing in a house is one of the biggest financial investments your clients will make.
Emotions, Emotions
As a Realtor®, you may witness the worst side of your client's personality. There may be tears, panic, threats, or just plain meltdowns.
Manage Your Client
It doesn't have to be that way. You can manage your client's emotional peaks and valleys in a way that is composed and professional. Working with your clients during a challenging time will make you a better Realtor®, and will earn you the trust, respect and appreciation of your clients.
Knowledge is Power
It's your job to inform your clients about each phase of the real estate transaction. Your clients will be less prone to emotional flare-ups if they know what to expect. The key is to educate your clients and offer advice and information. The last thing you want to do is lose the deal because of a misinterpretation, misinformation or "surprise."
Anticipate Triggers
You may start to see similarities or patterns in client behavior. Certain things may "trigger" your client, and they might just take their frustration out on you. But if you anticipate these trigger moments, you can manage them more effectively.
Importance of Paperwork
For example, many clients will skim over important paperwork (or not read it at all). Sum up what this paperwork means as well its importance. Even if your client is not a first-time homebuyer, you will need to remind him of each phase of the process.
Customize a Homebuyer's Checklist
Take advantage of the real estate marketing materials resources from BestPrintBuy.com. Many real estate agencies have a homebuyer (or seller) checklist that includes things like purchase and sale agreement, home inspection, escrow, title, insurance, and closing cost. You can customize the look of your checklist by adding your professional own photo and contact information. Your client can post it on their refrigerator to remind them of what to expect.
Stay Calm and Focused
Lastly, don't let your client's emotions affect you. Take a moment. Breathe. Stay calm. Speak softly and slowly. Set limits. It's perfectly acceptable that you remove yourself from the situation and say, "I'll give you a moment to cool down and then we can talk about this."
Professional Expertise
In the end, it is your expertise and professionalism that will guide clients through the process of buying and selling a home. It can be a challenging time in their lives, but with your help, it can also be one of the most rewarding.
BestPrintBuy.com provides print and marketing solutions for real estate agents and their franchises. We offer online design and print solutions for business cards, postcards, postcard mailing and marketing, folded note cards, door hangers, note pads, bookmarks and several other products to real estate agents.